Patient Education - Equipment Specific in Seven Languages
"Beneficiary training and instructions shall be commensurate with the risks, complexity, and manufacturer's instructions and/or specifications for items. The supplier shall tailor training and instruction materials and approaches to the needs, abilities, learning preferences, language, and readiness to learn of individual beneficiaries or caregivers."
- CMS Quality Standards for DMEPOS Suppliers
Do your patients speak any of the following?
English
Spanish
French
Russian
Vietnamese
Chinese
Tagalog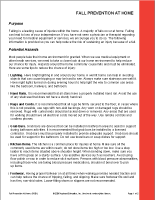 How it works
dmetrain's patient education sheets are a subscription based service that allows your company access to over 100 equipment specific sheets, professionally translated and available in seven separate languages. By utilizing a subscription service, customers will have updated sheets as manufacturers release new types of equipment.
Our patient education sheets utilize Digital Rights Management to ensure that only subscribing companies are provided access. Investing in dmetrain's patient education sheets will provide your company with an advantage over your competitors. A free viewer is all that is needed to view and print out patient education sheets as you need them.
Available Sheets
| | | |
| --- | --- | --- |
| Aerosol Therapy (Large Volume) | Manual Adjustable Bed | Nasal Cannula |
| Alternating Pressure Pad | Manual Patient Lift | Medium Concentration Oxygen Mask |
| Bath Bench | Manual Wheelchair | Measuring Blood Pressure |
| Bath Board | Measuring Blood Pressure | Manual Adjustable Bed |
| Battery Charger And Batteries | Medium Concentration Oxygen Mask | Manual Patient Lift |
| Bedside Commode | Nasal Cannula | Low-Air Loss Therapy |
| Oral Suctioning | Nasal Suctioning | Winter Storm Fire Safety |
| Clamp-On Trapeze Bar | Non-Programmable Power Wheelchair | Liquid Oxygen System |
| Clean Tracheostomy Suctioning | Oral & Respiratory Suction Unit | Wall Grab Bar |
| Compressor And Small Volume Nebulizer | Oxygen Concentrator | Lift Chair |
| CPAP Therapy | Oxygen Conserving Device | Underarm Crutches |
| Drop-Arm Commode | Oxygen Humidifier | Large Compressed Oxygen Cylinders |
| Earthquake Fire Safety | Oxygen Saturation Monitor | Ultrasonic Nebulizer |
| EasyPivot Transfer System | PEP Bed Phototherapy System | IPPB Therapy (Electric-Powered) |
| Electric Patient Lift | Powered-Operated Vehicle (Scooter) | Tub Bar |
| Fall Prevention At Home | Prefilled Oxygen Humidifier | IPPB Therapy (Air-Powered) |
| Fire Prevention At Home | Programmable Power Wheelchair | Tornado And Hurricane Fire Safety |
| Flood Fire Safety | Quad Cane | Infant Apnea Monitor |
| Foam Mattress Overlay | Raised Toilet Seat | Toilet Safety Rail |
| Folding Walker | Rollator Walker | TENS Therapy |
| Forearm Crutches | Semi-Electric Adjustable Bed | Summer Storm Fire Safety |
| Free-Standing Trapeze Bar | Shower Chair | Incentive Spirometry |
| Full-Electric Adjustable Bed | Small Compressed Oxygen Cylinders | Holiday Fire Prevention |
| Glucose Meter and Supplies | Sterile Tracheostomy Suctioning | High Concentration Oxygen Mask |
| Hemi-Walker | Straight Cane | |